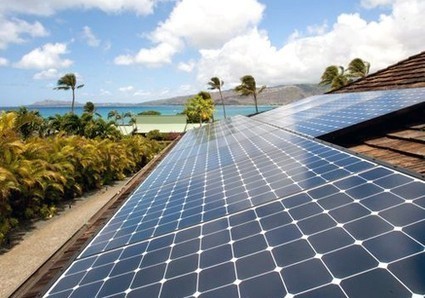 EARTHJUSTICE — This proactive approach to distributed solar is the next evolutionary step toward transforming the grid to enable homes and businesses to produce their own clean power …
Douglas Short's insight:
Quite simply, the article might have been better titled "Hawai'i Utility Stops Obstinance, Embraces Distributed Generation Future."
The Hawaiian Electric Company (HECO) for years took steps that stopped solar power, each of them recounted here in their customer-infuriating detail. The sad thing is, I don't think HECO was being malicious. Instead, they were just a bunch of engineers trying to protect their grid and financial folks trying to protect their company, all based on how they thought things should work. Only after being metaphorically beaten over the head several times did they allow interest groups to help them get to a place they needed to be, and get praised for going there. Unfortunately, they had to wreck their relationship with thousands of their customers.
It happened first in Hawai'i, but the same scenario is being replayed in California, Minnesota, Wisconsin, Georgia, and South Carolina (so far). The answer for utilities is to recognize where the industry is going to go and figure out how to get there in the best way. See Disruption On All Sides – What Is A Utility To Do?
See on ecowatch.org